Buy reddit accounts aged high / low karma
To make marketing of your business run succesfully ypu need to have a lot of trusted reddit accounts for posting and commenting. Our accounts have the best quality. All of them have a good hostory. You can chose many options from 100 karma to 50k karma. All of them are aged from 1 month to 12 years old.
Buy Reddit Accounts and Boost your Traffic!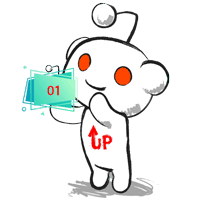 01. Choose Relevant Account
You can chose accounts with 100 – 50000 karma. If you need more than 1, contact us and we will provide accounts in bulk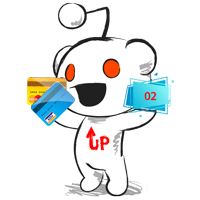 02. Provide Us Order Details
Email, Link, Payment method: PayPal(not available now), Bank Card, Cryptocurrency, Yandex Money.
After the payment is procced, we start the work on your order. Start of delivery usually takes up to 24h.
The Benefits of Buying Reddit Accounts
Your link has more chances to bypass the Reddit filter
Your post will be ranked higher from the start
You will receive a high-quality accounts within one day
Better perception from moderators and users
Create subreddits in seconds
Why Choose Us
We Have Everything You Need
Best Price Guarantee
We have some of the best prices and quality anywhere
Payments
Pay with Paypal, Crypto or Payoneer, Bank Card, Yandex Money
Fast
Start of delivering services in up to 10 min
Customer Support
English speaking support on all of your orders
100% Satisfaction Guarantee
If you have any trouble, we will fix your problem within 24 hours or refund
No Bots
We don't do the job using bots. Only real high karma users
Frequently Asked Questions
How fast will I get my reddit account?
Within 1 day. Depends on quantity.
How can I order many accounts?
Contact us via email/form/Telgram and we will send you as many accounts as you need in minutes.
Is there gaurantee that accounts will not be banned?
All our accounts are clean, not in shadow ban and without spam history. If there willl be problems with accounts within 1 day, we will check the issue and provide replacement. There are no 100% banned protected accounts on reddit. If you spam, post banned links, run obvious vote manipulation or break other reddit rule, then any account can get ban.
What is the best account type for marketing?
Accounts with 1000+ karma, 1+ yeard old, 100+ comment karma without spam history and other problems in past.
What account do I need to bu to create a subreddit?
How many accounts do I need to promote my product effectively?
If you want to make for example 10 posts per day, you need to have 10 accounts for posting. Don't make 2 PR posts from one account per day.
Can I make a replacement if I don't like account?
Yes, 1 replacement within first day after purchase.
Reddit Marketing Services
Other our reddit services: